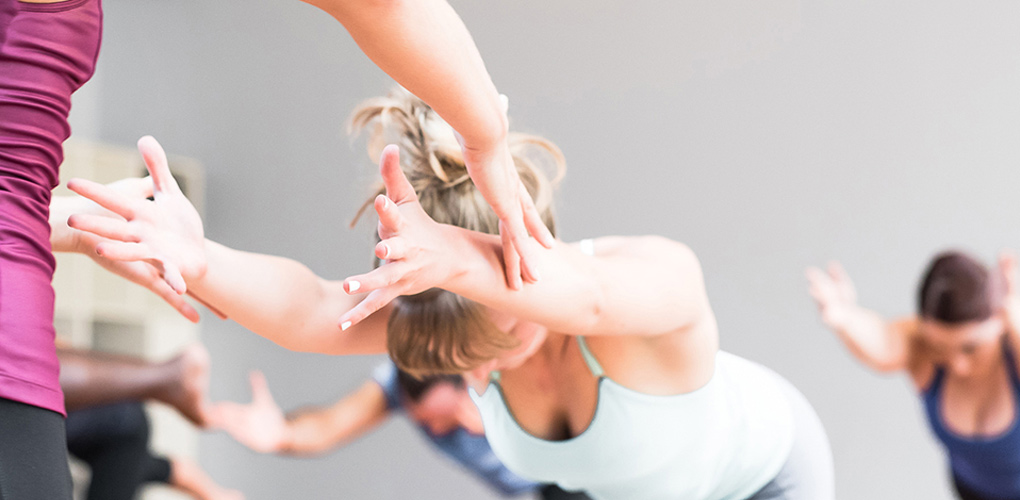 Vinyasa Yoga, taught at The Centre, is a class where we move from one asana to the other whilst maintaining a focus on your breath. It is a dynamic practice where great attention is paid to correct and safe body alignment and is taught in such a way that each flow of movement prepares you for the next. he classes are rooted in Hatha yoga and are deeply connected to conscious movement through dynamic, challenging, flowing movements as well as static poses, breath and intention.
Vinyasa Yoga is taught every Monday and Wednesday at 18:30 to 20:00 in English and every Tuesday and Thursday at 19:00 to 20:30 in Greek by Dorina Gregoriou, and every Friday at 18:00 to 19:15 in English by Diana Galatis
Η Vinyasa Yoga, η οποία διδάσκεται στο The Centre, ειναι μια τάξη όπου κινούμαστε από μια asana (asana: στάση) στην άλλη κρατώντας τη προσοχή μας στην αναπνοή. Είναι μια δυναμική πρακτική, όπου δίνεται μεγάλη προσοχή στη σωστή και ασφαλή ευθυγράμμιση του σώματος και διδάσκεται με τέτοιο τρόπο έτσι ώστε η κάθε ροή κίνησης να σε προετοιμάζει για την επόμενη. 
Έχοντας ρίζες απο την Hatha yoga συνδυάζει συνειδητή κίνηση με ροή μέσα από δυναμικές asanas καθως επίσης στατικές asanas, ασκήσεις αναπνοής και πρόθεση. 
Η Vinyasa Yoga διδάσκεται κάθε Δευτέρα & Τετάρτη στις 18:30 με 20:00 στα Αγγλικά και κάθε Τρίτη & Πέμπτη στις 19:00 με 20:30 στα Ελληνικά με Ντορίνα Γρηγορίου, και κάθε Παρασκευή στις 18:00 με 19:15 στα Αγγλικά με Diana Galatis