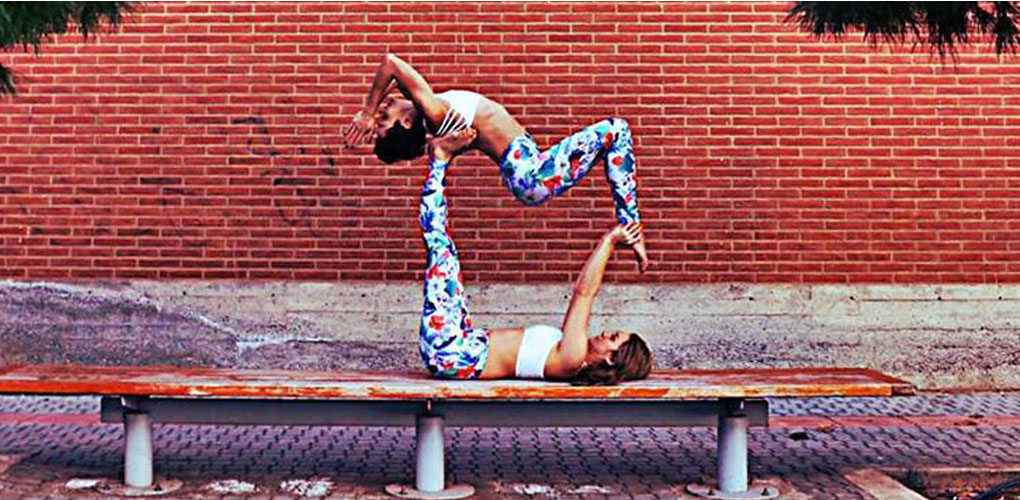 Working as a Team To Fly!
Saturday 16th June - 11:00-14:00
€25
Join certified AcroYoga teacher Areti Tzirou (GR) for this 3 hrs class. You can expect to sweat, play and join the most colourful community of acrobats in Cyprus, whilst we get ready for our amazing 5 day Cyprus AcroYoga Elemental Immersion in October!!!
We will start with hand-balancing warm ups, moving into counterbalance techniques and finishing up with some yummy therapeutic flying.
Open to ALL LEVELS
Save the date & your spot NOW! 
 
About Areti
Originally from Thessaloniki, Greece, Areti has been happily teaching since 2012 and completed her 200 hour training the same year. She is continually inspired by yoga's transformative power, both internally and externally, and finds it to be a source of love and strength.
In addition she has pursued continuing Teacher training in Pranayama (Giannis Giaples), Asana (Konstantinos Karafoulidis, Meghan Currie, Anna Zorzou, Hannah Faulkner, Helen Ruth Francoise Say), Prenatal Fitness (Ath.Zourladani, HumanMama system), Aerial Yoga (Tanya Popovich) and many more!
Areti's hatha yoga and vinyasa classes emphasise on clarity, a steady connection to the breath and a mindful investigation of what qualities we are truly cultivating in our practice. Mainly moved by the AcroYoga philosophy over the last 4 years she enjoys travelling mainly across Greece and abroad sharing her passion for physical practice and human interaction. As a certified AcroYoga teacher (Level 1 & 2) and a Thai massage therapist (Sunshine Network), Areti admires the therapeutic aspect of the human touch and firmly believes in all the good things coming.