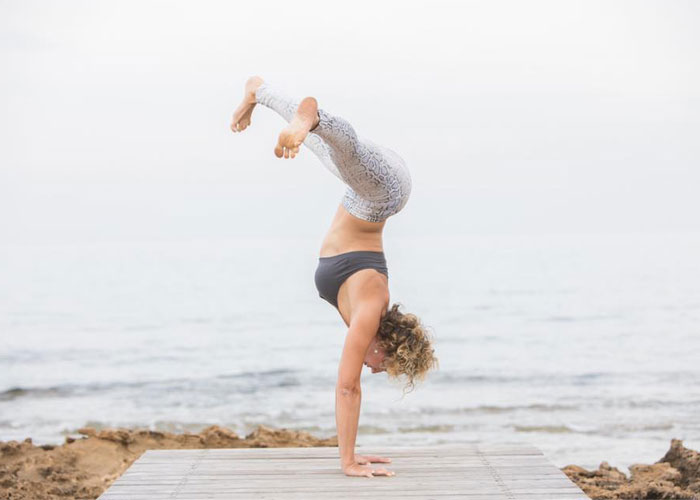 With Judit Mak-Hatzirakleous
Saturday 6th October 2018
€25
What does it require to hold a handstand? Courage, flexibility, strength, insanity? Let's put all that aside and just concentrate on the process: In this class you will be guided through strength drills and strong vinyasa flows where your stamina and balance will be challenged. We will work on flexibility with movements and long holds spiced up with paprika oops I meant arm balances. After all that the peak pose will sneak in seamlessly changing your perspective and seeing the world from upside down. Let's find out together what it feels like regardless how it is called and what prejudice you had about it!
ABOUT JUDIT
Judit's yoga journey started more than 10 years ago when she attended her very first hatha yoga class. At that time yoga was an escape from a stressful job as a tourist representative and a way of getting more flexibility. She attended her first teacher training in 2015 and has completed another 3 since then. 
She practices what she teaches, and in her spare time she can be found practicing and developing her arm balance and inversion practice at home or by the sea. Her style is vivid and flowing. She teachs power vinyasa, pregnancy yoga and kids yoga in her home town Paralimni. 
https://www.facebook.com/judit.makkhatzirakleous
https://www.instagram.com/yogaoungareza/